Newsletter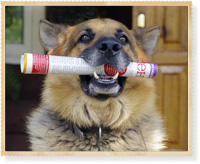 The veterinarians and staff at the The Yancey Clinic of Veterinary Medicine are pleased to provide you with an online newsletter. This fun and fact-filled newsletter is updated on a regular basis.
Included in the newsletter are articles pertaining to pet care, information on our animal hospital, as well as news on the latest trends and discoveries in veterinary medicine.
Please enjoy the newsletter!
Current Newsletter Topics
October is National Pet Wellness Month
Though it may seem like only yesterday that your pet was a playful puppy or curious kitten, pets age more rapidly than humans. At age 2, most pets are considered adults, and by the age 7, pets have entered their senior years. As pets grow older, it becomes increasingly important to spot health problems before they become serious. In order to raise awareness of the pet aging process and promote twice-a-year wellness exams, the American Veterinary Medical Association and Fort Dodge Animal Health has named October "National Pet Wellness Month."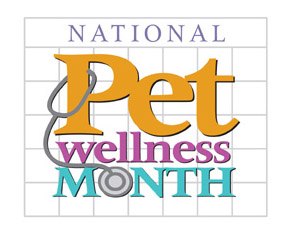 Regular wellness exams are a key part of keeping pets healthy and happy. While annual exams are a good start to keeping your pet healthy, more frequent exams are better. Twice-a-year wellness exams are a way for your veterinarian to detect, treat and, most importantly, prevent problems before they become life-threatening. These exams are also an excellent time for you to ask your vet questions about nutrition, behavior, dental health and other issues. Click here to calculate your pet's age.
Much like humans, as pets age, the risks of cancer, diabetes, obesity, arthritis, heart disease and other conditions increase. Many of these conditions are treatable if diagnosed in time, making twice-yearly wellness exams extremely important. For adult cats and dogs (ages 1-6 years), wellness exams include immunizations, parasite and heartworm checks, dental exams, urinalysis and blood and chemistry profiles. For senior pets, these exams also include osteoarthritis exams, thyroid checks and other tests. Your veterinarian may recommend additional tests depending on your pet's health history.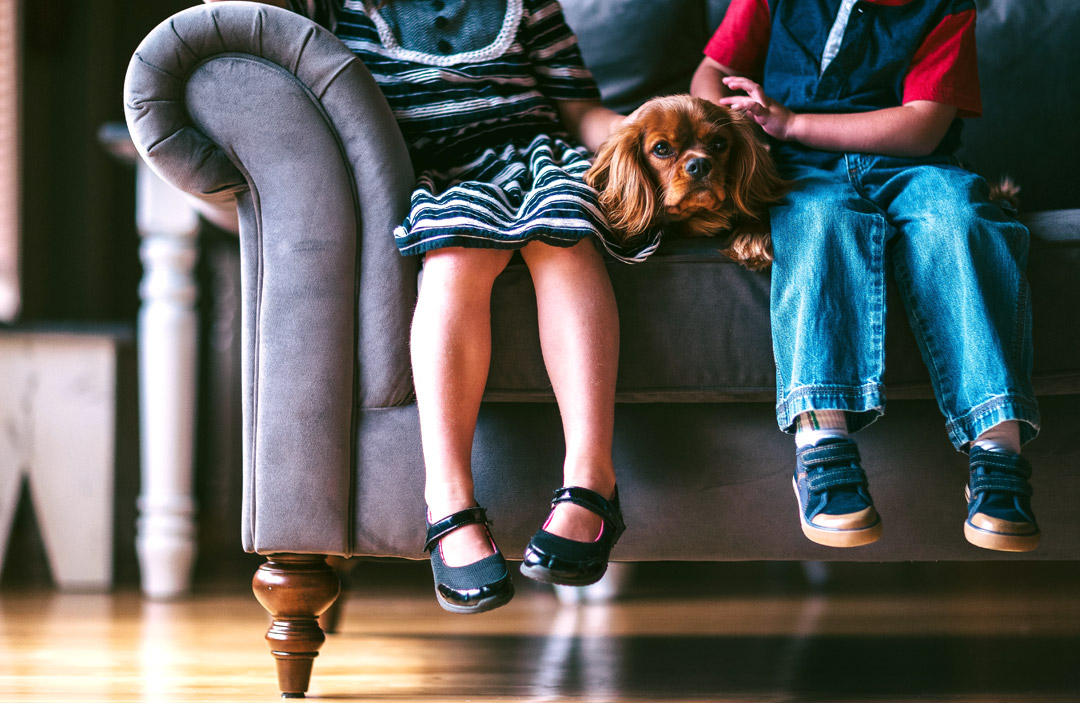 Contact your veterinarian today to schedule a wellness exam for your pet.
The Many Benefits of Spaying Your Dog
There is little in scientific literature that indicates any negative effects of spaying a dog. The most recent research conducted by Tufts University School of Veterinary Medicine indicates that spaying, even on very young puppies (perhaps as young as 8 weeks of age) is safe, and that the dog recovers within a few days.
Aside from having puppies, non-spayed females are more susceptible to mammary gland tumors, uterine infections and ovarian diseases. After the ovaries are removed, vaginal estrous bleeding is no longer a concern. The dull and shaggy coat appearance that often occurs in some dogs during the estrus cycle seems to disappear. Pyometra (infections of the uterus), which are extremely common in non-spayed bitches and almost always require emergency surgery, do not occur. Mammary tumors that get large and multiply quickly occur much less frequently in spayed female dogs.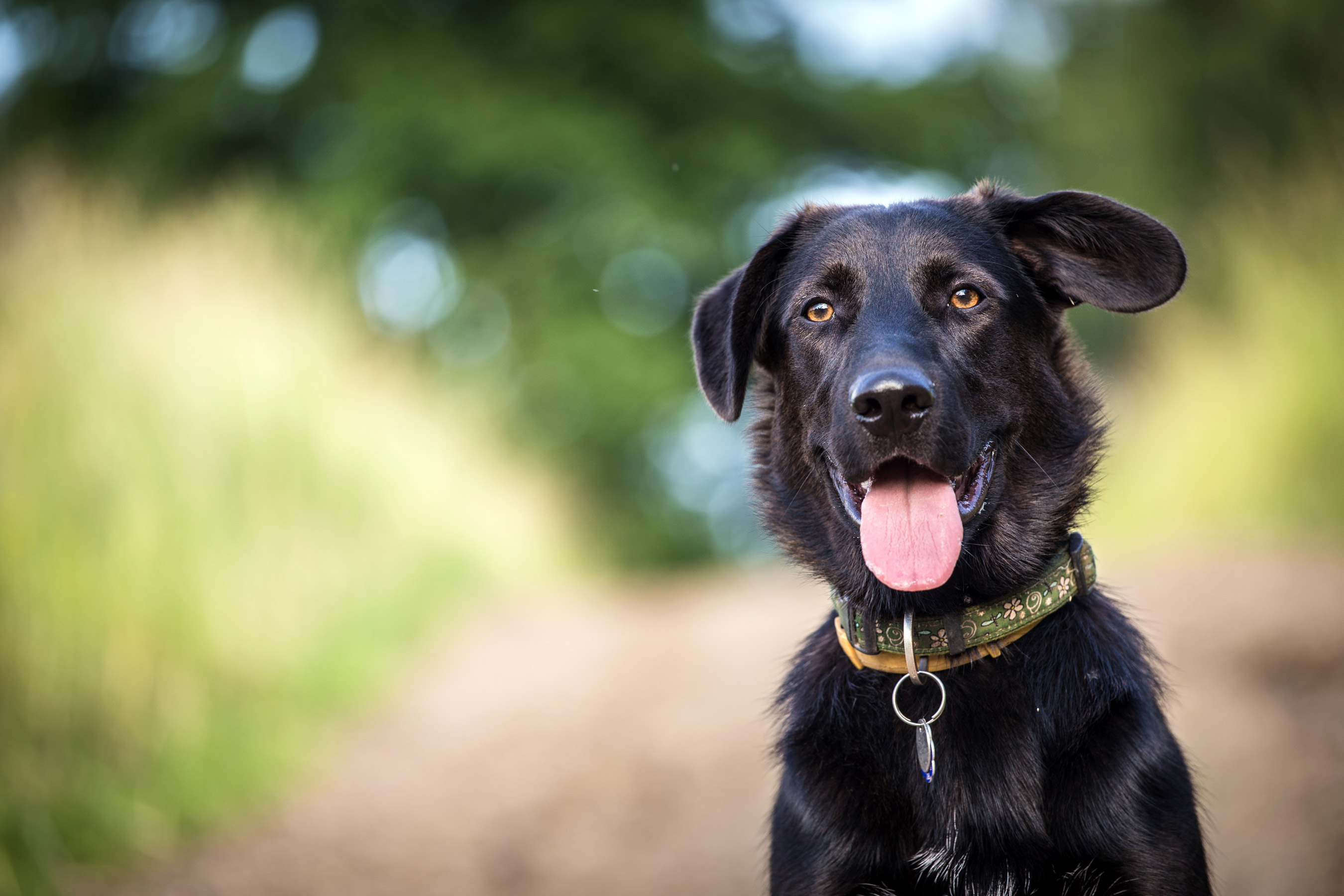 Behavioral effects
The behavioral effects of dog spays are only positive. The bitch does not go into estrus (heat), the time of the cycle when she is receptive to males. In non-spayed female dogs, there are generally about two heat cycles per year. Since estrus does not occur in spayed female dogs, there are no bloody secretions on the carpets, upholstery or throughout the house. Non-neutered male dogs are attracted to females in heat. These male dogs travel long distances in order to mate with a bitch in estrus. This creates a nuisance, as the male dogs are fairly aggressive and remain in the vicinity until the heat cycle is finished.
Spaying doesn't change the way a dog digests food. It does, however, affect the dog's activity level. Non-spayed females have periods of greater activity during their estrus cycle. By removing the ovaries, as is done in an ovariohysterectomy (spaying), the female hormone levels are greatly reduced. Without the surge of estrus related hormones, there is no hormone-related increased activity level. To make sure your dog does not become obese, it is necessary to regulate her diet and activity level. Adult dogs can have their rations cut back until you reach a point at which the dog maintains a stable weight. If this is insufficient, there are several good quality weight reducing dog foods that are available. Ask your veterinarian or a veterinary technician for a food that is right for your dog. Also, make sure your dog is exercised, even if it's for one long daily walk.
How to Celebrate a Safe Halloween with Your Pets
When witches, princesses and superheroes take to the streets in search of treats this Halloween, they'll have some furry friends by their side. According to a survey by the National Retail Federation, total spending for Halloween is expected to reach $8.4 billion this year, an all-time high since the survey began 11 years. With nearly 171 million Americans celebrating Halloween, it's estimated 16 percent of households will not only pick out costumes for themselves, but for their pets as well. Superheroes and mermaids are the top choices for pet costumes, with bees, sharks and Stars Wars-themed garb rounding out the list.
If you plan on letting your pet don a devilish disguise, there are a few safety tips to keep in mind. First, make sure your pet wants to wear a costume. While some animals may not mind being outfitted with a pumpkin suit, others may experience extreme discomfort and stress while in costume. Try putting the costume on your pet in advance of the big night to make sure he or she is comfortable with the idea. And while your pet is out trick-or-treating, don't forget about the pets that may be coming to your house - keep a few dog treats by the door to hand out to any four-legged companions accompanying trick-or-treaters.
Whether your pet is dressed like a spider or a dinosaur, make sure the costume allows for easy movement and is not restrictive or confining. However, also be on guard for costumes that drag on the ground. These costumes can get caught in doors or snag on other objects. If your pet's costume includes a mask, modify the eye holes so they are big enough to accommodate your pet's peripheral vision. A pet that can't see may experience increased stress and could become aggressive as a result.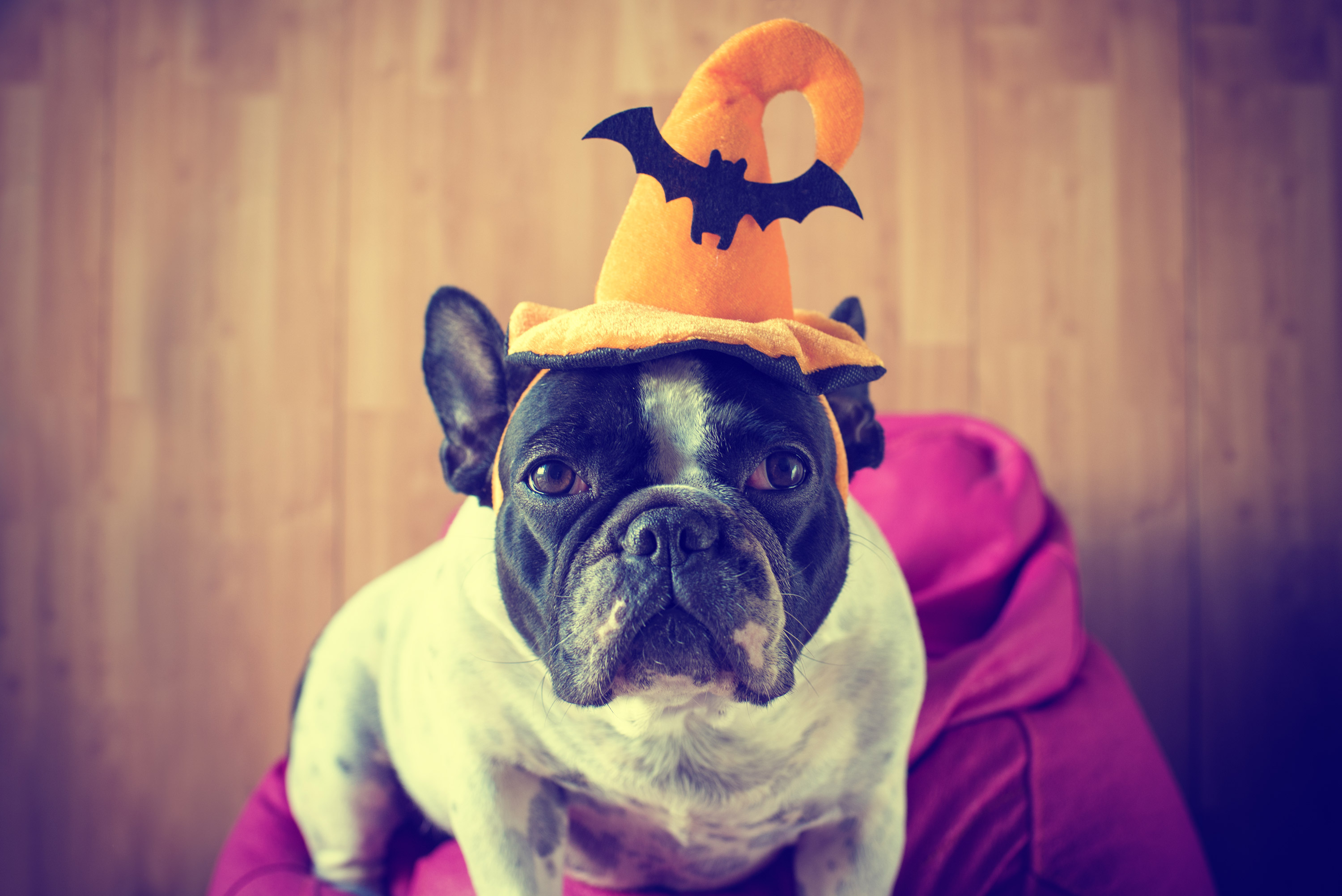 When the trick-or-treating is over and the treats are ready to be had, be sure to keep chocolate away from your dog. Any amount of chocolate is harmful to your pet, so keep the treats out of their paws, no matter how much they beg. Those cellophane and foil wrappers left behind after the treats are gone are also a potential health hazard for your pet. The wrappers can be caught in your pet's digestive track and cause illness, severe discomfort and even death if the problem is left untreated.
Additional pet safety tips to keep in mind this Halloween:
• Jack o'lanterns and lit candles may look spooky, but they can pose problems for your pet. Rambunctious pets can knock lit pumpkins over and start fires, and wagging tails can easily get burned by open flames. Keep lit pumpkins and candles up on a high shelf to avoid accidents.
• If you're hosting a Halloween party, keep your pet in a separate room, away from all the hustle and bustle. Too many strangers in odd costumes may cause your pet stress. This will also prevent your pet from sneaking out through an open door and darting out into the night.
• Keep your pet indoors during the days and nights around Halloween. Pranksters and vandals have teased, injured, stolen and, in rare cases, killed pets on Halloween. Keeping your pet inside will keep them from becoming a target.
• With all the Halloween festivities, it's a great idea to make sure your pet has proper identification if they escape from your house or become lost while out trick-or-treating.
Halloween can be a fun time for you and your pet. Following the above safety tips will make sure the only scares you experience are all in good fun.
Outrageously Expensive Gifts for the Pampered Pet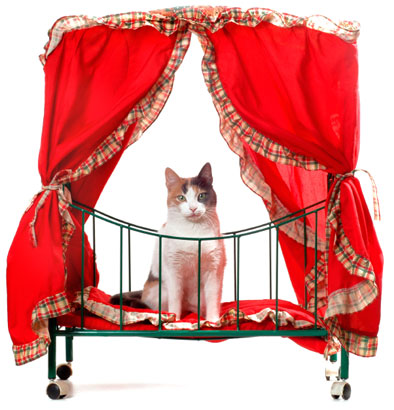 We all like to pamper our pets from time to time – we'll take them to the groomers, feed them treats and keep an endless supply of new toys coming into the house. But what if lavishing your pet with love and attention just isn't cutting it? What if you want Rover to feel like the richest pooch on the block? Luckily, there are plenty of pricey pet gifts for the dog or cat in your life with expensive tastes.
Rondo Leather Cat Tree - $900
That carpet-covered cat tree from the department store just not cutting it? This designer cat tree looks more like something from the set of Mad Men and matches the other Rondo furniture in your estate. Plus, if your cat snubs it, he or she will probably at least be interested in the box it came in.
Versace Pet Bowl - $754
Sure, if left to their own devices, your pet is perfectly happy drinking out of the toilet, but don't let that stop you from splurging on Versace's Barocco Pet Bowl. Lovingly crafted with fine porcelain and accents done with 22 karat gold leaf, you'll never know how you lived without it.
Mink Fur Coat for Dogs - $725
Is it hypocritical for a dog to wear a fur coat? Is it wholly unnecessary, seeing as how most dogs come equipped with one already? The answers to these questions are irrelevant – this mink fur coat from Hartman and Rose is all about status. Just because your dog likes to dig through the garbage for scraps doesn't mean he or she isn't classy.
Swarovski-studded Cat Flap - $1644
If you adopt a cat with expensive tastes, the Swarovski-studded cat flap is a must to demonstrate to your feline that you are worthy of his or her attention. Whether they're coming or going, they'll constantly be reminded of your impeccable taste. Just make sure raccoons aren't casing the neighborhood – with a flashy pet door like that, your garbage cans will be a target for sure.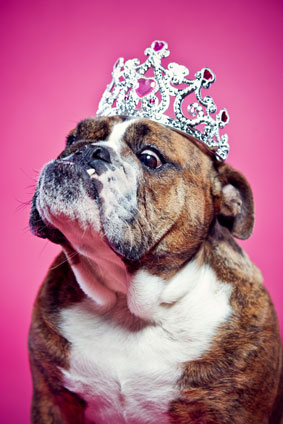 Dog Tiara – $4.2 Million
We weren't kidding about that dog tiara earlier, and we can only assume the creator, a jewelry designer from Thailand, isn't either. While the tiara he designed is only for his 15-year-old Maltese, he may be open to designing more. First thing's first though: his pet dog is getting a hair clip to keep the fur out of his (yes, his) eyes when the tiara is bestowed upon him.
With the exception of the dog tiara, all of these items are just a Google search away from being shipped to your house. And while a few of the items can set you back a few paychecks (at least), the baffled look on your dog's face when you present him with a mink coat will be absolutely priceless.
Flying with Your Pet
Flying may not be the ideal way to travel with your pet, but sometimes there are no other options. In fact, over two million pets and other live animals travel by air every year in the United State. Unfortunately, it can be difficult to know what the policies are regarding pet air travel as they vary from airline to airline. Furthermore, states in the U.S. and national governments impose different restrictions. Whether you're flying coast-to-coast, cross-Atlantic, or half-way across the world, there will be specific guidelines to follow before you take to the skies.
Here are a few standard regulations that are helpful to know if you're considering flying with your pet. If you have more questions, contact your airline directly. Most times, the specific policies and procedures are listed on the airline's website, or you can call the airline's reservations line and speak with an agent.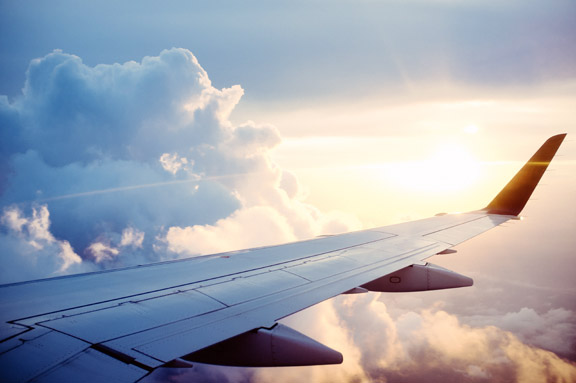 Pets in the Passenger Cabin
Policies regarding animals in passenger cabin vary from airline to airline with one exception – service animals. Since service animals are not considered pets and are needed to aid those with disabilities, they are always allowed to stay in the passenger cabin. Service animals do not require health certificates to travel, nor do they need to be in a container or cage.
The Federal Aviation Administration (FAA) allows each airline to enforce its own individual policy regarding pets in the passenger cabin, but the FAA requires:
The pet container must be small enough to fit underneath the seat without blocking any person's path to the main aisle of the airplane.
Your pet container must be stored properly before the last passenger entry door is closed so the airplane can leave the gate.
The pet container must remain properly stowed the entire time the plane is moving on the tar mac, as well as during take off and landing.
Despite differing procedures, there are a number of general policies you'll encounter that allow for all passengers to have a comfortable flight. Some of these policies may include:
Restrictions on the different types of animals allowed aboard
A limit on the number of pets allowed in the cabin
A requirement that your pet is harmless to fellow passengers, including inoffensive and odorless
A requirement that you be able to produce a recent health certificate for your pet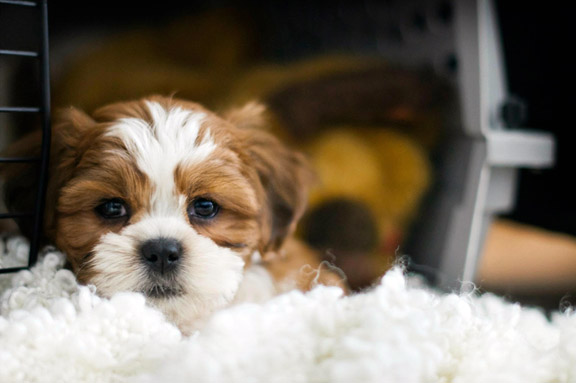 Tips for Safe Air Travel with Your Pet
As a pet owner, you are responsible for the welfare of your animal while traveling. In addition to federal regulations and airline policies, here are a few things you can do to help make traveling with your pet easier and safer:
Before traveling, it's best to help your pet get accustomed to its kennel. Also make sure that the door latches securely.
Don't feed your pet solid food at least six hours before the flight. A moderate amount of water and a walk before and after a flight are strongly advised.
Ask your veterinarian if it would be best for your pet to be tranquilized for the trip. It's also a good idea to try a test dose before travelling to gauge how your pet will react.
Health certificates must be issued 10 days before travel. Rabies and vaccinations certificates are also required.
Reserve a space for your pet in advance with the airline. Also ask about the time and location for drop-off and pick-up for your pet. Because of restrictions on the number of animals permitted, reservations are accepted on a first-come, first-served basis.
Ideally, try to book a non-stop flight. This will help reduce stress and worry for you and your pet. If possible, avoid connections or traveling during the weekend or holidays.
For overseas travel, ask about any health requirements including policies pertaining to quarantine.
Be sure to write your name, address and phone number on your pet's carrier, and make sure your pet is wearing a tag with the same information. A temporary tag that shows your destination address and phone number is also a good idea, as is bringing a picture of your pet in case it becomes lost.