Your Marion, OH Veterinarians
Dr. Scott Yancey, DVM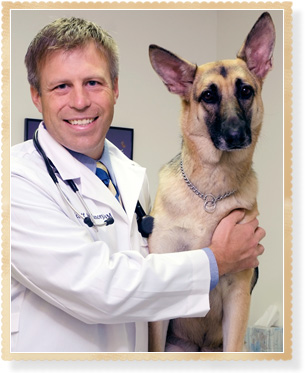 A native of Marion, Dr. Scott Yancey attended the University of Findlay and graduated in 1991 with a BA Degree in Veterinary Science and a minor in Chemistry and Biology. Following his undergraduate studies, he was admitted to Ohio State University College of Veterinary Medicine and was awarded his Doctorate of Veterinary Medicine in 1995.
Active in both professional and civic organizations, Dr. Yancey has served as president of the Marion Rotary Club, Marion Area Humane Society, along with serving as chairman of the board of directors of the Marion Community Foundation, and the Marion Area Chamber of Commerce. He is also a member of the Ohio Veterinary Medical Association (OVMA), member of the American Veterinary Medical Association (AVMA) and member of the Marion Area Veterinary Association.
A general practitioner, Dr. Yancey established The Yancey Clinic of Veterinary Medicine in 1998. He enjoys all aspects of veterinary medicine and has special interests in surgery, dentistry and dermatology. Dr. Yancey has always wanted to become a veterinarian and enjoys the challenges involved in helping improve the lives of the pets who are involved in our daily life. The most rewarding part of his job is seeing the joy and experiencing the emotion when a sick pet gets well and is reunited with his or her family.
Outside the clinic, Dr. Yancey has numerous past-times and interests. Most of his favorite activities involve hitting, catching and / or throwing a ball. He enjoys golf, tennis, scuba diving, snorkeling and refereeing high school basketball games.
Dr. Yancey is married to Tina, a former teacher and tennis coach. They have three children, Hunter, Alex, Romy and an Old English Sheep dog, Wellington. Hunter enjoys swimming, golf, tennis and working with his sports video company, IHP Sports. Alex enjoys basketball, tennis, golf and anything related to sports. Romy loves gymnastics, making jewelry and art. Tina is the life coordinator for all three children, dog and Dr. Yancey.